March 23, 2017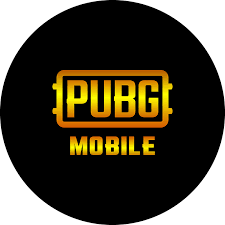 PUBG is officially released as an early access game on Steam, introducing the battle royale genre to a global audience. Players drop onto an island, scavenge for weapons and equipment, and fight to be the last person standing.
December 20, 2017
The game receives its 1.0 release, marking the end of the early access phase. Various improvements, bug fixes, and new features are introduced to enhance the gameplay experience.
May 2018
The first major map addition, Miramar, is introduced, featuring a desert setting with unique terrain and gameplay dynamics.
September 2018
PUBG Mobile is launched for iOS and Android, bringing the battle royale experience to mobile devices. The mobile version quickly gains popularity, reaching millions of downloads and introducing a new wave of players to the game.
October 2018
The game's second map, Sanhok, is released, offering a smaller and more intense battlefield for faster-paced gameplay.
December 2018
Vikendi, a snow-themed map, is introduced, adding new gameplay elements such as footprints and vehicles sliding on ice.
August 2019
PUBG Season 4 is launched, introducing the revamped Erangel map with enhanced visuals, new buildings, and terrain changes.
September 2019
Cross-platform play is introduced, allowing players on different platforms to compete against each other.
July 2020
Livik, a small Nordic-style map, is added to PUBG Mobile, offering shorter matches and intense battles.
November 2020
PUBG Mobile announces collaboration with K-pop group Blackpink, bringing exclusive in-game content and events.
March 2021
PUBG: New State, a futuristic version of the game set in 2051, is announced, promising enhanced graphics and gameplay mechanics.
Present Day
PUBG continues to receive regular updates, introducing new maps, gameplay modes, weapons, and cosmetic items to keep the game fresh and engaging.
...
From its early access release to its expansion into mobile gaming and beyond, PUBG has had a significant impact on the battle royale genre, captivating millions of players worldwide. The game's evolution and constant updates have contributed to its enduring popularity and continued success.