The Construction of the Taj Mahal
1631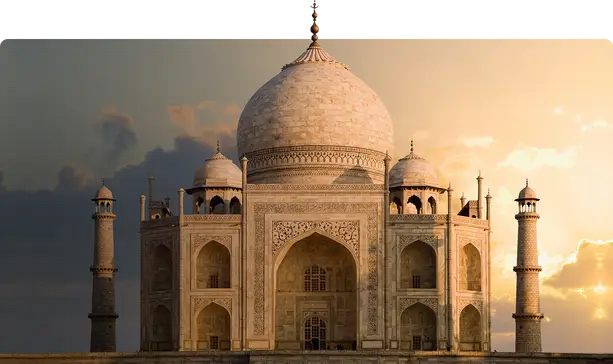 Mughal Emperor Shah Jahan's wife, Mumtaz Mahal, dies during childbirth. Shah Jahan orders the building of a magnificent mausoleum to house her remains.
1632
Construction of the Taj Mahal begins on the southern bank of the Yamuna River in Agra, India. The chief architect is probably Ustad Ahmad Lahouri, an Indian of Persian descent
1632-1653
Over 20,000 workers from India, Persia, Europe and the Ottoman Empire are brought in to build the mausoleum complex. The construction takes place over a 20-year period.
1643
The adjunct buildings and gardens of the Taj Mahal complex are finished.
1648
The main mausoleum of the Taj Mahal is completed.
1653
Decoration work on the Taj Mahal is completed
...
The construction of the Taj Mahal was an enormous undertaking that spanned over two decades and involved thousands of workers. The result is one of the most stunning examples of Mughal architecture and a testament to Shah Jahan's love for his wife.