Timeline of The Declaration of Independence of USA (1776)
March 5, 1770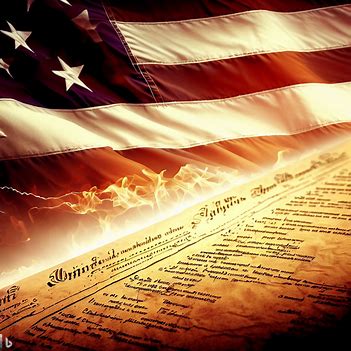 The Boston Massacre occurs, where British soldiers fire into a crowd of American colonists, leading to five deaths and heightened tensions between the colonies and Britain.
December 16, 1773
The Boston Tea Party takes place, with American colonists protesting British taxation by throwing tea from British ships into the Boston Harbor.
September 5, 1774
The First Continental Congress convenes in Philadelphia, with delegates from twelve of the Thirteen Colonies meeting to address grievances against British rule.
April 19, 1775
The Battles of Lexington and Concord mark the beginning of armed conflict between British troops and American colonial militia, starting the American Revolutionary War.
June 7, 1776
Richard Henry Lee of Virginia presents a resolution to the Second Continental Congress proposing independence from British rule.
June 11, 1776
The Continental Congress appoints a five-member committee, including Thomas Jefferson, John Adams, and Benjamin Franklin, to draft a formal declaration of independence.
July 2, 1776
The Continental Congress votes in favor of Lee's resolution for independence.
July 4, 1776
The Declaration of Independence, primarily drafted by Thomas Jefferson, is adopted and signed by the Continental Congress. The document proclaims the Thirteen Colonies' independence from Britain and articulates the principles of freedom and equality.
August 2, 1776
The Declaration of Independence is signed by most of the delegates, with John Hancock, the President of the Continental Congress, signing first.
September 3, 1783
The Treaty of Paris is signed, officially ending the American Revolutionary War and recognizing the independence of the United States from Britain.
Conclusion
The Declaration of Independence of the United States, adopted on July 4, 1776, marked a significant milestone in American history. It laid the foundation for a new nation built on principles of liberty, equality, and self-governance. The events leading up to and following the Declaration shaped the course of the American Revolutionary War and ultimately led to the establishment of the United States as an independent and sovereign country.