Timeline of Firefox: From Inception to Innovation
April 3, 2003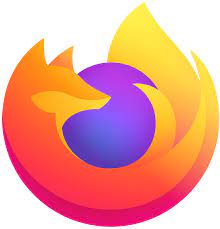 Mozilla Firefox is officially announced by the Mozilla Foundation as a free and open-source web browser, intended to be a competitor to Internet Explorer.
November 9, 2004
Firefox 1.0 is released to the public, gaining popularity for its tabbed browsing, pop-up blocking, and support for web standards.
October 19, 2005
Firefox 1.5 is launched, introducing new features like an automatic update system and improved performance.
June 17, 2008
Firefox 3.0 is released, setting a Guinness World Record for the most software downloads in 24 hours.
March 22, 2011
Firefox 4.0 is released with a redesigned user interface, improved performance, and support for HTML5.
April 29, 2014
Firefox 29 is launched, featuring a significant user interface overhaul known as 'Australis.'
November 14, 2017
Firefox 57 is released as 'Firefox Quantum,' a major update with a new browsing engine for improved speed and performance.
May 21, 2019
Firefox 67 is released with enhanced privacy features, including blocking cryptominers and fingerprinters by default.
October 22, 2019
Mozilla launches Firefox 70, which introduces new security features, including social tracking protection and a secure password generator.
February 23, 2021
Firefox 86 is released with multiple Picture-in-Picture support and total cookie protection in strict mode for improved privacy.
July 13, 2021
Mozilla introduces 'Proton,' a major redesign of the Firefox user interface, aimed at modernizing the browser's appearance and improving usability.
Present
Firefox continues to evolve with regular updates, emphasizing user privacy, security, and open web standards. It remains a popular choice among internet users and a strong advocate for a free and open internet.